What are the Georgia Hit and Run Laws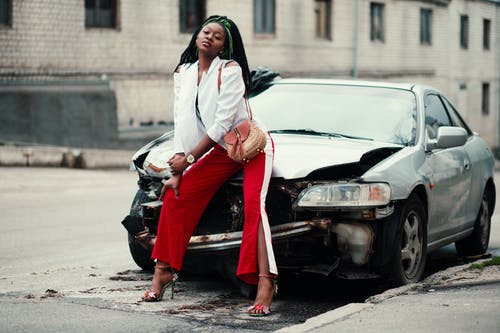 Hit and Runs are essentially leaving the scene of any accident and you can be charged criminally as well as incur civil(money damages), as a result of a failure to stop. A driver in the State of Georgia has an affirmative duty to stop and render assistance during a traffic accident.  Failure to stop and render aid can lead to significant criminal felony or misdemeanor charges. Unfortunately there have a been a string of Hit and Run incidents recently in and around Atlanta:
Fatal Hit & Run in Dekalb County
Anyone involved in an accident that involves personal injury, death or property damage must immediately stop their vehicle or stop as soon as it's safe to do so.  You must be willing to provide your name, drivers license and vehicle registration number.  A person involved in an accident in Georgia must render reasonable assistance to anyone injured during the traffic accident as well.  Reasonable assistance includes providing transportation or making arrangements for transportation to a hospital or doctors office for anyone injured. If a person is unconscious or unable to communicate, you must make every reasonable effort to notify emergency personnel and local law enforcement authorities to report the accident and to render emergency assistance.  A driver must remain at the scene until all requirements are adhered to under the Georgia Hit and Run Statute.  Oddly, the Georgia Hit and Run Statute also suggests that each stop must also attempt to not hinder traffic more than necessary but there is no language in the statute for blocking traffic during an accident.
Penalties for Hit & Run in Atlanta and Georgia
If the accident is the proximate cause of death or serious physical injury and the driver refuses to stop and render aid as required by law is guilty of a felony punishable from one to five years in prison.  If the accident is the cause of injury, but not severe injury to another, or to property damage, then the hit and run driver is guilty of a misdemeanor and can face up to a year in prison and fees not to exceed $1,000 dollars.  Furthermore, a conviction for a hit-and-run will result in a significant drivers license suspension. In limited situations you could qualify for a type of license called a hardship license, unless you are convicted of a hit-and-run along with a DUI.  A hit-and-run charge could also result in significant insurance premium increases as well.
Here is the applicable Georgia Hit and Run Statute in it's entirety.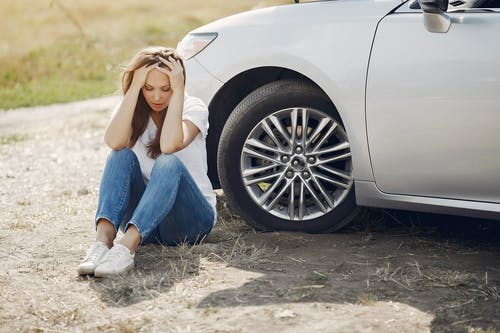 Duty Upon Striking and Unattended Vehicle
This law is exactly as it sounds.  If run into a car, or hit a car with your door upon opening in a parking lot, you have a duty to find or notify the driver of the other car.  If you cannot find the owner of the unattended vehicle, you must leave a visible note giving your name and address. Failure to comply with this rule is a misdemeanor. The law is outlined below for your edification:
O.C.G.A. 40-6-271 (Duty upon striking unattended vehicle) states as follows:
(a) The driver of any vehicle which collides with any vehicle which is unattended shall immediately stop and shall then and there either locate and notify the operator or owner of such vehicle of the name and address of the driver and owner of the vehicle striking the unattended vehicle or shall leave in a conspicuous place on the vehicle struck a written notice giving the name and address of the driver and the owner of the vehicle doing the striking.
(b) Any person who fails to comply with the requirements of subsection (a) of this Code section shall be guilty of a misdemeanor.
Duty to Report and Accident
This too is a rather self-explanatory law.  If you hit something in excess with apparent damage that would exceed five-hundred dollars you must immediately inform the local city, county, or state police of the accident.
O.C.G.A. 40-6-273 
Duty to report accident resulting in injury, death, or property damage
The driver of a vehicle involved in an accident resulting in injury to or death of any person or property damage to an apparent extent of $500.00 or more shall immediately, by the quickest means of communication, give notice of such accident to the local police department if such accident occurs within a municipality. If such accident occurs outside a municipality, such notice shall be given to the office of the county sheriff or to the nearest office of the state patrol.
When reporting an accident, you should never report anything or say anything that would assume responsibility for the accident
What to Do If You Have Been Involved in a Hit and Run Accident in the Atlanta, Georgia Area
Shut up and lawyer up!  Simply put, hit and run cases can result in significant criminal and civil liability.  I have successfully handled hundreds, if not thousands of Georgia hit and run cases throughout the state.  I am conveniently located in Atlanta and I am an experienced criminal defense lawyer who has handled these types of traffic cases for over 25 years.   I know the local police, the Georgia State Patrol Officers, judges and prosecutors.  Contact me today to protect your Rights, freedom, reputation, job, and finances. Read more about numerous successes and five star reviews here. We have been able to get hit-and-run cases dismissed or reduced in many instances throughout the years. It's your lawyers duty to apply the facts and circumstances to the law and advocate for the best outcome.  In many instances we can reduce your charge significantly to other laws, such as duty to report and accident or duty to report an accident with in unattended vehicle.  In other instances we have been able to get charged completely dismissed and warrants recalled immediately by working with our contacts in law enforcement.